In This Two Day Special Event You'll Learn
How to Attract Prospective Clients and Systemize Your Business...So That You Can Have
More Freedom In Your Life And Business
In FAI mastermind you will not only learn a whole new way to attract prospective clients, but you will learn from Dan and Cody and other mastermind members things you didn't even know you needed to know.
Dan and Cody have been mastermind members themselves and saw the benefit immediately!
We are so confident this weekend will be worth your time invested we guarantee it with a money back guarantee!
If the 2 days don't absolutely blow you away we will refund you 100% no questions asked.
We know you will walk away with 3-4 ideas that will add thousands in revenue to your business, some of which you can implement right away!
What Can FAI Business Coaching Do For You?
Avoid costly mistakes of time and money
Establish you as the local authority on funcitonal aging
Grow your business faster and easier
Breakthrough plateaus and sticking points
Hold you accountable to meet deadlines
Give you specific prioritized tasks to keep you focused
Get you motivated to take massive action that fulfills your purpose
Teach you how to market and sell to older clients effectively
Provide "done for you" resources that are proven to work

Change More Lives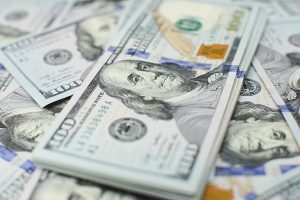 Make More Money
Here's What Other's Have to Say...
Burnt Out Owner Reignites Passion; Grows Revenue 25% While Cutting Training Load in Half
After years of running a facility without proper systems in place Lisa had become overwhelmed and stagnant. Coaching got her business moving forward again by delegating many tasks to key staff and moving her clients to monthly EFT.
She published her own FAI branded book which positioned her as the local authority on functional aging and quickly added an extra $15,000 in new business.
Fitness Newbie Transforms $3,500/mo Ladies' Circuit to $180k/yr Small Group Training Facility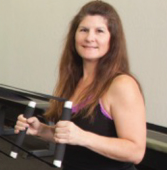 Downsized from her corporate job Dina Medina purchased a Curves knock-off circuit gym in the fall of 2014 thinking "how hard can it be?" Without even a training certification she quickly realized she needed help.
Dina turned to FAI for coaching in March 2015. She fired all of her 100 members, ditched the circuit and created a small group personal training facility specializing in older adults. Her 2016 first quarter revenue topped $50,000 with lots more room for growth.
Lab Tech Opens First Training Facility and Hits $12,000/mo within 4 Months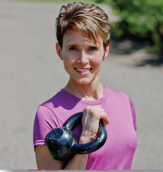 Opening a gym can be scary and difficult. Shelly, a medical lab tech, had a dream of doing just that and with the help of FAI coaching quickly establish a successful and profitable training studio specializing int he 50+ population.
She is already recognized as the local authority on functional aging having been on the news and in the newspaper multiple times and is on pace to top $200,000 in her first year.